Hi Friends…..today I wanted to share with you what I have been doing for several years now when it comes to container planting.
This tip is a money saver because it will save you 50 % on what you would normally have to spend on potting soil.



2nd…..it will help save your back. You may ask how is that?
Because the pots will be lighter and easier to move once filled. WooHoo!
Painting
First I did paint my terra cotta pots white.
To plant my containers I always have a layer of rocks/gravel to give the plants good drainage.
Filler
I put my empty plant containers and my used water bottles to the pots and fill with potting soil. I put 2 more in this container.
Sorry for some reason I didn't get a photo of all the containers I added. DUH!
Potting Soil
Now fill the pot with your potting soil as you normally would.
The pot will take 50% less soil than if you did not use the plastic containers. Add your plants.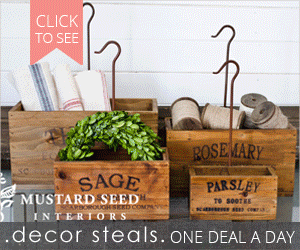 I filled 6 pots. Here is one of the plants when first planted.
Looking Forward
Fast forward to 4 weeks to today. They have filled out nicely, a little miracle grow helps too!
Conclusion
Do you have container plants? I would love to hear from you in the comments. Let me know what you have in your garden or yard.
I hope your plants and garden are having a great summer. See you soon!