How To – Tea Stain Fabric for a Vintage Look
What is tea stained fabric?
Tea Staining/Dye fabric is a natural, inexpensive, non-toxic way to add a vintage, aged look to any fabric.
I am and always have been a fan of the tea dyed/stained material
I especially love the look the tea dye gives this flag pillow.
Most of all, this flag printed fabric is the perfect cloth to add a vintage look to with the Tea Staining method.
Also, an added benefit, the tea smells really good while brewing.
Here is what you will need:
Steps:
#1 – Add tea bags to hot water in large pot and let the bags steep.
I used 20 tea bags and let them steep for 15 minutes.
#2 – Before adding the fabric to the brew……WET your cloth
Add the fabric to the large pot of tea dye water
Swirl the fabric around in the tea dye brew, push the fabric to the bottom of the pan
If fabric floats up put extra utensils on cloth to hold under brew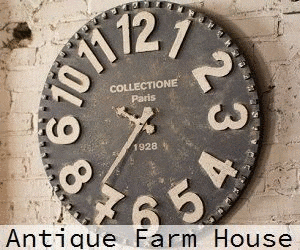 L#3 – Let fabric soak overnight in tea.
The stronger your tea brew, and the longer you soak, the darker your tea stained fabric will be.
Once the cloth is finished soaking, remove from the tea and do a quick rinse in cold water
Washing the stained fabric will make the fabric lighter
If you want to make your tea stained fabric darker you can stain again.
Fabrics
Tea stain dye works on all natural fabrics like cotton, linen, and wool.
Light colors take best but the tea dye will take down the color of a bright intense hue as well.
Rinse & After Care
However, if your tea stained fabric comes out darker than you wanted, a quick rinse will lighten it.
Happy with the results….wring it out and hang to dry.
Also, to help preserve the tint, later when you wash the fabric, wash by hand.
See the color difference in the above photo after the tea stain bath.
If you are interested in purchasing your own Tea Stained Flag Pillow they are available at Farmhouse40 Etsy.
Thanks for stopping by today
Join me over on Instagram, Pinterest, and Twitter for even more tips ideas and inspiration……..I hope you have a great rest of your week.