Welcome to my Fall Home Tour!
Today I wanted to share my Neutral Fall Home tour with you all.
Decorating with neutral colors for Fall is so fun and easy.
I use white pumpkins, light, neutral colors and minimal decorations.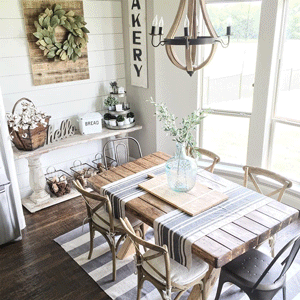 With these light colors and greenery it takes me from September right through Thanksgiving.
Decorating should always be fun & enjoyable
Don't put stress on yourself.
I hope this home tour gives you some inspiration to add a little Fall decor to your home.
*This post may contain affiliate links. To see my full disclosure statement go here
Let's start at the front door…
We started building our house in 2014, moved in January 2016.
The closest town doesn't have a stoplight, only a 4 way stop.
We are in the southern hills of Indiana up on a ridge top.
We have been putting our personal touches on the interior of the house since moving in.
Lots and lots of projects to complete.
We have an open floor plan so as soon as you open the front door you are in the entry way to the living room and the stair case to the upstairs loft.
Can You Say White Pumpkins
I decorated with a variety of white pumpkins sizes this year
They are everywhere
Can you tell which ones are real and which ones are fake?
There is a mix here on the steps.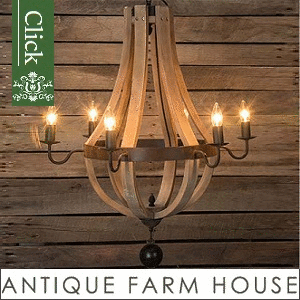 My two shy black kittens pillow adds a cute, fun aspect to the couch.
Again, white pumpkins and this easy to make Autumn Burlap banner to the mantel.
White pumpkins, green garland and white glass candle holders decorate the fireplace mantel
My rescue cat, Tuco, and I like to sit here by the window after a long day and relax and enjoy the view outside, and if we see a few birdies flew by its an extra bonus for Tuco's entertainment.
Pumpkin on a pedestal
Added Color Here & There
My stenciled Black Cat pillow makes an appearance each Halloween season for a few weeks.
This stencil by Cutting Edge Stencils was a Create & Share Challenge project details can be found HERE.
Little burst of color here and there
Even though my decor is basically neutral I did add a string of color with these Fall leaves.
Three white pumpkins in a vintage sewing machine drawer painted with white chalk paint
Our local farmers had a great selection of large white pumpkins this year. Lucky for me!
Upstairs looking down to the front door.
Since my floors are dark wood I have added lots of white accents, with pillows, couch, chair and rugs.
Its easy to add burst of colors with throw pillows etc and you can always change the colors to match your mood or the season when you have a neutral color base like a white, light tans, light grays.
I hope you have found a little something that might work in your home or inspired you with your own ideas.
For more Farmhouse Inspiration hop on over to FEEDSPOT.COM and check out the Top 50 Farmhouse Blogs.
It has been a wonderful Fall here in Indiana.
Perfect temperatures and lots of sunshine. Fall is my favorite season of the year.
I hope yours has been enjoyable as well.
Thanks for stopping by.