This post may contain affiliate links. For more information please see our policies.
If you have decided to redecorate your living room, have gotten bored with your current set up or are moving into a new home and want to start fresh, then this article is perfect for you.
You likely know roughly what you want to go in the room – a coffee table, a couch and a TV stand, among other things.
However, you don't want something every day and uninteresting, so here is a bit of help.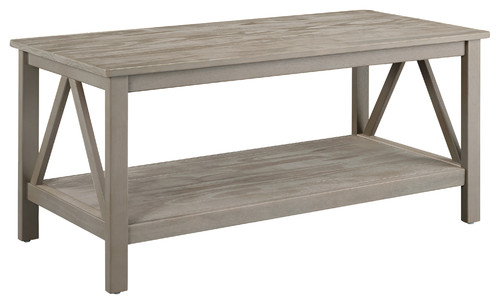 Coffee Table
When picking a coffee table, you will obviously want to pick something that will go with the rest of the room.
That applies to every item on this list, but assume for just a minute that you can (or will) change everything to match your perfect piece of furniture and work from there.
You need to decide on the purpose of your coffee table.
Is it something that is the feature of the room and somewhere that will be used for more than holding a few drinks and snacks?
Do you need a coffee table that has extra storage beneath for things like extra books, DVDs or games?
If you are looking for a pure coffee table, then you might opt for a classic glass table.
They are hard to mark and are easy to clean, and they always look great.
If you want something with some storage and that is a little bigger, then you might want to think outside of the box.
You could get a chest that lifts up and has a lot of storage inside.
Those are just a few ideas to get you started.
Couch
The couch will be one of the most used items in your room, so you want to get one that is perfect for you.
If you live somewhere that is space conscious; then you might want to get a corner fitting couch.
These types of couch minimise the amount of space lost and fit snugly into a corner of your choice.
Alternatively, you might want something that allows you to put your feet up with a lifting footstool or something like Joybird which is customizable.
Or if you have a large family, then you might elect for a longer couch with as much space for people to sit as possible.
The point is to consider what type of couch will be the perfect couch for you and your family.
TV Stand
The TV is often the focus of a living room, but they often sit atop a TV stand.
This wants to leave enough room for games consoles, DVDs, and games but it doesn't want to look cluttered.
Getting a TV stand with drawers or sliding covers can help make it look far tidier than it actually is.
Alternatively, you might want something smaller that only hold your TV and nothing else.
Feel free to experiment with a TV stand that is right for you and don't settle for anything less than perfection.
Plan Your Room
I hope I have inspired you to really consider what furniture is best for you living room space.
If you take your time and make a plan I am confident your living room will be functional, comfortable and enjoyable for you and your family.
Are you planning on refreshing your living room or another room this year? Will it be big changes or small changes?
Be sure you check out our boards on Pinterest for lots of decor inspiration and project ideas.
Takes for coming by today.