Making Boxwood Wreaths on the Cheap
Boxwood, whether its fresh, preserved or faux, coordinates so well with many different interior styles.
Boxwood wreaths are versatile and can be used year-round, looking classic or holiday themed just by switching out the ribbon.
If you are like me when shopping for boxwood wreaths, topiary's or boxwood anything you get sticker shock.
I have a huge love for boxwood, but my small pocket-book can't support that love…..so what does any DIY'er do….figures out a way to make their own.
*Disclosure: This post may contain affiliate links. If you click on a link and make a purchase I may receive a small commission at no cost to you. Thank you!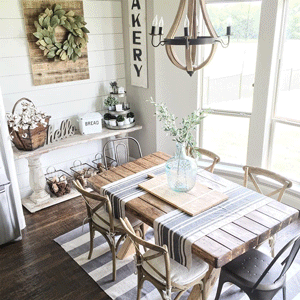 So that is what I did. I had beautiful boxwood shrubs in my front landscaping so that is where I headed for my clippings.
But I won't go through the steps here today, because you can get all my details on how to preserve your boxwood by going HERE>>>>>>>> How To Preserve Boxwood
Now that the preserving is done its time to assemble my wreaths.
What you will need to make the boxwood wreath is of course the boxwood clippings, approximately 75 to 100, 4 to 5-inch lengths
When clipping fresh boxwood from the bush, wait until mid-day so that the leaves are at their peak color. Clipping from new and old growth will give a nice color variation to the wreath.
Step 1: Wrap Boxwood Bundles with Floral Wire
Take three or four boxwood clippings and bundle them together so they are about the same height.
Using the floral wire, wrap the stems of the bundled clippings together, about four or five times.
Leave about 10″ of extra wire.
Step 2: Attach Bundle to Grapevine Wreath
Place the first bundle on to the grapevine slightly off-center to the right of wreath.
Hold it in place with one hand, wrap the excess wire around the wreath and around the end of the bundle, about four or five times.
Bend the end of the wire around one of the small grapevines.
Step 3: Attach Boxwood Bundle just off-center of Grapevine Wreath
With the next bundle, position it slightly to the left of the center of the wreath, slightly staggering the stem ends with the previous one.
Wrap the excess floral wire around the wreath and boxwood ends, the same way you did in Step 2.
Repeat Steps 2 and 3 all the way around the wreath.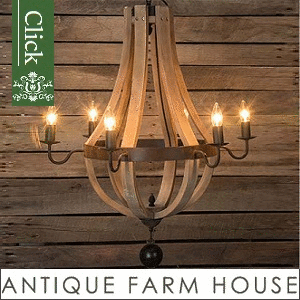 Continue around the wreath until covered.
Don't worry if it looks a little wild. We will take care of that later on.

Step 4: Final Check and Tweak.
Once the wreath was as full as I wanted I did a little trimming to give the wreath a more manicured look.
If needed you can add additional boxwood to get the full look.
You can use a bit of glue here and there if you need to tame a few wide clippings.
Step 5: Ribbon and Hanging
Ribbon: I make a ribbon then I cut off a 2 1/2-foot section of ribbon and loop the ribbon attaching both ends of the loop to the wreath with my hot glue gun, then attach the bow to the hanging ribbon on the wreath.
I made a double bow but you can make it however you like.
TIPS: You can enjoy your preserved boxwood for years to come. The boxwood clippings will retain their fresh feel and bright color indefinitely when lightly mist with water once a month. Do not over do the misting or they may get moldy. Keep out of direct sun for optimal color and life.
NOTE: I had approximately 100 clippings and made 4 – 8″ wreaths, with a little left over. The cost for the preserving items and the wreaths came to about $8 each.
Where can you buy a 8″ boxwood preserved wreath for $8? No Where….Enjoy your savings.
Thanks for stopping by today. Do you love the look of boxwood?
I hope I have taken a little of the mystery out of the entire boxwood preserving project.
I know for years I was afraid to give it a try, but it is so worth it.