I have shown you all a lot of the rooms of the farmhouse but one room that I have not shared is the office loft.
To be honest it was a room with a desk and printer and lots and lots of papers and files.
Since moving in (2 years ago) it has just kinda been a collect-all, for papers and office propaganda etc.
In other words a hot mess.
Until now………
*Disclosure: I may have received product for this post. All opinions are 100% my own, and as always I only recommend products that I love or have myself.
A few weeks ago, I teamed up with Home Dynamix and designer Christian Siriano's new area rugs line.
This was a great opportunity to turn this much deserving space into a lovely, functional office.
Doesn't it make you more productive when you have a nice area to work in? I know it does for me.
Features To Love
There is a lot to love about this rug, with the intricately detailed pattern and the abstracted traditional motifs in a monochromatic color scheme, equating to an elegant, timeless design.
Here are a few that stood out to me.
Softness
Pattern/Style
Quality
Colors
Price – This rug is so well priced. I must admit after receiving the rug I am surprised that the rug is so affordable because the quality and look says it is a high-end rug.
Rug Selection – Design Pattern
I selected this Jersey area rug from the new line by designer Christian Siriano offered by Home Dynamix.
I fell in love with the intricate details of the pattern, abstracted traditional motifs in a monochromatic color scheme. The gray's and silver on the off-white background are a perfect mix.
Perfect Vintage Style
Adding traditional, classic style to your home is always a win-win, and will serve you well for years to come.
Refreshing your room is made easy because no matter what patterns or colors you use, your Jersey rug by Christian Siriano and Home Dynamix will be the element you can build on for every changing style you try.
This refined area rug is given a subtle distress and fade for a vintage look that is sure to compliment your room and your home.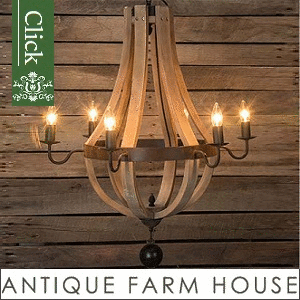 It had me at Hello
This is truly one of those situations where when selecting from a catalog picture looks good but when the physical rug arrives you are blown away at how fabulous it really is.
The feel of this rug underfoot is amazingly soft. I have several other rugs in my home and this by far is the softest.
My rug is a 7'9′ x 10'2′
When selecting this rug I loved the pattern and uniqueness over others and now that I have the rug I absolutely love the pattern and how aesthetically pleasing it is.
Are you thinking of buying a new rug for your home?
A rug can completely change the look and theme of a room.
Buying a classic, traditional style is a great way to keep your home decor modern and fresh. You don't want a fade rug that you will not like in a few years because it looks dated.
Thanks for stopping by. Join me over on Instagram, Pinterest, and Twitter for the latest decor inspiration and tips