Do you have a space that could be converted to living area
An attic or loft above your garage?
Having a loft brings the added possibility of turning into an extra room of your home, but some people choose to jump straight in with laying flooring and beginning to decorate, which in turn could lead to problems in the future.
This is an ultimate guide on how to convert your loft so that it won't cost you anything extra than necessary.
Budget More
Before you begin, it's imperative to put safety measures in place to prevent paying more than you can afford and landing yourself in debt. Therefore, you should try and add 10% to 15% to your loft conversion budget.
Yes, it's difficult, especially when resources are already low, but it is doable. For example, you can release positive equity in your home by speaking to your bank. Just be sure to use a mortgage rate calculator to evaluate the costs.
By adding more space to your house, you can expect to recoup the costs further down the line, so it isn't a particularly risky move.
Structural Checks
In some cases, you may need to seek planning permission before even thinking about starting anything to do with your loft conversion. This is because sometimes, adding another room in your loft can affect the structural integrity of the building.
Check out the rules and regulations for your area to see if you may need one.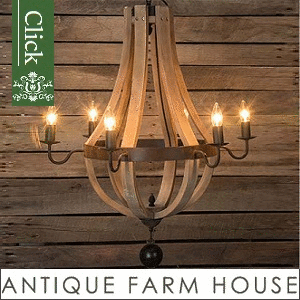 Once you have gained planning permission, you should seek out making the floor that you will be walking on able to withstand the weight that you will be putting up there.
Adding extra support beams and strong floorboard should be the route that you're going down.
Most homes with attics above the garage are not reinforced enough to make in to a live able space with furniture
We discovered this when building our house.
In order to use our space above our garage as a livable space we had to add addition floor support beams or else it would not be safe and could only be used for box storage
Have your space checked out by a qualified engineer for safety before renovating your space.
Many building supplies stores have engineers that can inspect your space.
Roof Check
Checking how your roof will hold out is also a good idea.
Even if you can't see any leaks, or where a draught could enter, it's always wise to get some professionals in to assess the quality of your roof.
If you live in an area that's prone to storms and strong wind, get a storm damage roof repair company out to check out whether your roof has been affected by the weather.
Doing this will prevent the need to replace your roof in time to come; therefore saving you money in the long run.
Accessing the Loft
The next thing that you will need to think about, is how easy is it to gain access to your loft?
Decide whether you will be using a pull down ladder or whether you want to install a set of permanent stairs so that you can safely gain access to your new room.
An easy way of deciding would be to see how much room you have underneath the entrance to your loft, to see if a permanent set of stairs would get in the way.
Insulation
The last step you will need to take before decorating, is adding extra insulation to the walls and roof. Insulation is fairly cheap from hardware stores and easy to install.
This will help save on your heating bill, and also help prevent you from freezing whenever you're in the loft!
All that remains now, is for you to plaster and decorate your new room to how you desire.
Remember, unless you have a skylight, your new room will be quite dark, so decorating in lighter colors will open up the room for you.
Adding mirrors and lamps will also help project light around the room so that it's not too dark.
Enjoy the extension of your home