It's happened.
Spring is well and truly upon us.
Even the surliest of us can't suppress that feeling of elation when the clouds recede, the days get longer and the flowers begin to bloom.
The change of the season has a pronounced psychological effect on us and since time immemorial home decor enthusiasts have found creative ways to capitalize on this natural pick-me-up.
The prospect of getting up early in the morning gets a little easier to bear and stepping outside becomes a pleasure rather than a chore.
But how can we bring some of the quintessential cheer of spring into your home?
Depending on how much time you have, what sort of budget you have to work with and how much you're prepared to take risks, there are a number of things that you can do to ensure that the feeling of renewed optimism and hope that comes with spring doesn't start outside the front door, but is reflected in every room of the house.
Thus, here we'll include a range of solutions to suit any budget that can be implemented with minimal effort and disruption here…
Let the light in
One of the most wonderful things about the coming of spring is all that natural light comes back.
It chases away our seasonal affective disorder and makes us realize just how much we've been missing it.
Thus, every room should capitalize on the inflow of natural light wherever possible.
For many, this may mean addressing the age-old blinds or curtains debate.
Each has their pros and cons and ultimately, it depends on the needs of each individual room.
Some rooms will require you to think more about privacy while others will have logistical implications like French doors to consider.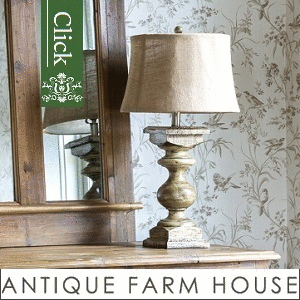 Your own personal style may also play a part in influencing your decision.
If your tastes favor modernist, minimalist design trends with lots of clean lines, unassuming colors and subtle graphics, a bling may be better suited to your sensibilities.
Whereas, if your tastes veer more towards the classical, you may get more out of the sense of opulence and class provided by curtains.
Whichever option you choose, make sure that you can let plenty of daylight into the room when you need to while still affording yourself privacy when you need that too.
Don't forget that you can use the strategic placement of mirrors to reflect and amplify natural light while also creating a sense of space and flow.
Flowers. Flowers everywhere!
Absolutely nothing says spring like a proliferation of flowers.
The beauty of using flowers in your home decor is their versatility.
You can use fresh, dried or fake flowers depending on the room's layout, its intended function and how much natural light you can get into space.
With the turn of the season comes a wide variety of blooms to suit any taste in home decor, but here are some of my favorites that just sing with springtime optimism;
Daffodils-

That vivid yellow lends a dash of color and cheers to even the drabbest of rooms.

Anemones-

Feminine in shape and bold in color, they lend a room cheer along with a certain sensuality.

Carnations-

Inexpensive, long lasting and come in a huge variety of colors.
Wear spring on your walls
If you feel like livening up the place, a fresh lick of paint on the walls is one of the best ways to do it.
Gelato colors are one of the fastest growing trends in interior decor this season and the balance between vibrancy and subtlety allows them to be applicable in a range of different rooms, no matter what your personal tastes.
The ice cream-hued oranges, pinks, purples and yellows provide a perfect complement to the natural light streaming in through the window.
Even when used on your cushion covers or ornamental vases these hues can add a splash of cheer and vibrancy.
Get the blues… In a good way
If gelato shades aren't really your thing, you may wish to consider using a little blue here and there.
The great thing about blue is its versatility. It can be both cooling and warming depending on where and how you use it.
This season will bring a real push towards blues and indigoes in paints, wallpapers, and accessories so if you're looking for a splash of color that's a little less bold than a gelato shade, you might want to consider the blues this spring.
What are your spring decor plans? Painting, new decor or other ideas?
Come on over to Instagram, Pinterest, and Twitter to see all the latest ideas and tips.