These days, there is a lot of discussion about self-care and how important it is to pay more attention to yourself. However, although it's gaining more traction now, it doesn't mean that it's a new concept. Looking after yourself has always been important, but perhaps as the world seemingly becomes busier, there is an overwhelming amount of stress and pressure affecting people on a daily basis. Nevertheless, learning to manage such stress and not letting it get the best of you is an important skill to have.
On that note, you're going to find out why self-care is so important, and hopefully, you'll be inspired to practice it more often.
1. To Improve Mental Health
Mental health is a condition that people globally are battling with. Did you know that over 44 million American adults are said to have a mental condition and the rate of youth experiencing it continues to rise? This is a significant figure and it shows the magnitude of the issue when it comes to mental health.
When you don't practice self-care, you're more likely to struggle with the stress that comes from daily living and the many challenges life throws your way. However, by resolving to do positive things for yourself like meditating and positive affirmations, you're more likely to weather the storm.

2. For Good Physical Health
Self- care is not only good for your mental health, but it's also great for your physical health too. This is because when you pay more attention to yourself, you have a better understanding of what your body needs. Self-care for your body can look like treating yourself to detox if you feel your body needs cleansing. It could also mean exercising when you're low on energy in order to give your body a boost and keep it fit.
Additionally, self-care can also help boost your immune system and prevent common illnesses like the flu. If you are experiencing such and need a quick boost, you should contact Reset IV so that they can give you a mix of fluid, nutrients and medication that will have you back on your feet in no time.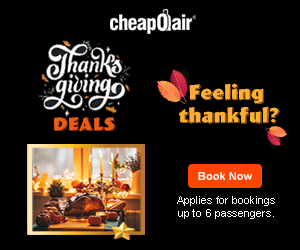 3. To Maintain Healthy Relationships
Healthier relationships are often a byproduct of the relationship that you have with yourself. In light of this, self-care is important as it helps you work on developing and improving yourself and as a result, giving the best you have to those you love.
Some characteristics of healthy relationships are mutual respect and taking responsibility for your actions. When you spend enough time reflecting and building yourself, these are things you should be able to easily bring to a relationship.

4. Live A Happier Life
Looking after yourself putting your needs first can easily increase the amount of joy you feel, and being happy is important for most humans. By simply making time for activities and making time to assess how you feel first thing in the morning, you could set the pace of your days and have happier ones. Seeing as self-love is so important, self- care is something that should be practiced every day. It doesn't mean that every day will be perfect, but it doesn't mean that you'll be better equipped to face whatever comes your way.
I hope these tips are something you can use in your own lives to better manage stress and to take care of yourself.
Enjoy your day and I hope it is a happy one. See you soon over at INSTAGRAM, PINTEREST, and TWITTER.