Hi Friend
Here we are at Week 3 of the Spring 2017 – ONE ROOM CHALLENGE
If you are new to the ORC each year Linda of Calling It Home host a Spring and Fall ORC where Guest Participants bloggers are invited to redo a room in 6 weeks.
More than 260 bloggers participated last Fall, so tons of inspiration for everyone.
My room this go round is my Guest Bedroom
We moved in just a little over a year ago and this room hasn't had any TLC.
The ORC challenge was the perfect opportunity for me to get this room decorated.
Disclosure: This post may contain affiliate links. All opinions are my own and I only promote items I love and use myself. If you click on a link and make a purchase I may receive a small commission, at no extra cost to you. Thank you!
If you missed any of the Weeks check them out here: WEEK 1 | WEEK 2
Quick Re-Cap
This is the bedroom from where we started. I know, pretty sad.
It provided a place for guest to sleep, but that is about all it provided.
My plan is to brighten the room and make it welcoming and relaxing.
Let's take a look at what I have done in WEEK 3 ……………..
For me I like to clear the room, its like starting with a clean slate…..clear the room…..clear the mind.
New Bed and mattress arrived and is assembled. I would of waited to put the bed up, since the room is getting new paint, but this room will be used this weekend even though it is in the middle of renovation.
Iron Black/Bronze bed. To me this bed frame is black not bronze. The Restonic Hybrid Mattress Comfortcare is a firm mattress with a pillow top memory foam design. I will be posting a follow up review of the mattress in the future weeks.
It took us several weeks to decide on a mattress, I will let you know how we came to settle on this particular Restonic Hybrid mattress in another post.
This week was the week of painting the night stands. The bigger dresser is my to do for the next couple of days.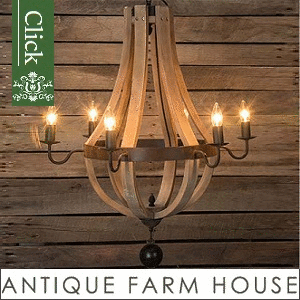 Here is my wish list for the room:
New Bed and Mattress
Comforter & Bedding
Night stands (Painted)
Dresser (will paint this week)
Lamps
Accent chair for window area (It is here)
Wall Art
Area Rug (here)
Plants
Accessories
Paint Walls (paint by Sherwin Williams China Doll)
Throw Pillows (sponsed & some I made)
Miscellaneous items
OK, so what I hope to accomplish for this Week 4 is:
Finish the furniture painting
Finalize bedding plans – some I am making and some are being purchased.
Paint bedroom walls – Sherwin Williams is supplying my paint in the color of China Doll. Can't wait to see it on the walls.
Assemble chair
Also need to purchase lamps and decorating accessories for the room
WHOA…….I need more time…….I hope I can pull this off. Cross my fingers.
Don't forget to check out all the bloggers progress for Week 3 here: ORC Spring 2017 Guest Participants
If you missed last years Fall ORC check it out here: Farmhouse Master Bedroom Makeover – Week 1
I better get going for now…..I will see you next Thursday for Week 4 progress report
Have a great rest of your week. See you soon!