Farmhouse Style lighting in our kitchen, dining area and entryway.
The farmhouse project continues…….We just moved in about 2 months ago and I am still unpacking boxes. UGH!!!
To be able to afford the farmhouse we always wanted we planned to do some of the finishing work ourselves to stretch our dollars….so over the next months you will see tons of projects and tips on how we saved big bucks by DOING IT OURSELVES.
Question
I wanted to share with you one decorating question that I did have to ponder –
What is the correct way to style light fixtures for your home? Should they all be the same theme? Should they match? Should each room be its own?
Okay…..these are the questions that always run through my mind…….lighting is not cheap and you want it to be something that you will like for years…


All my previous homes have had different light fixtures in each area. They were the same color hardware but different style. You know what I mean?
This is the first time I had the option to select my light fixtures from the start.
Open Floor Plan
First thing I considered was that since this is such an open floor plan would it look better to match? You know after thinking it over, I think it would look fine matched or not matched, the hubs and I decided to match them up.
So here is the style look we went with:
Home Style
Since we do live in a farmhouse I wanted our lighting to have the farmhouse look and style.
We looked at tons of lights and finally settled on this hooded lantern look with beaded glass.
They are a black brown color. I have beaded glass doors in my kitchen so I wanted to stay with that look.
We put three pendant lights over the kitchen island.
We chose the Three – Light fixture of the same style for the dining room area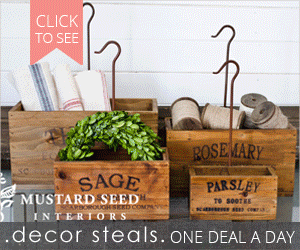 We needed a long stemmed light for the entry way since it is mounted on a sloping ceiling going up to the loft. I was so happy that the style we picked offered this 4 way entry light option.
The decision for lighting in any new home is not easy, not even if you're planning a simple makeover or renovation. But you have to be organized and to take things one by one, room by room.
I will share more of my lighting picks in the coming months as we settle in the farmhouse. Lots of work ahead and lots of DIY projects.
Shop My Kitchen

UPDATE: To see how the kitchen has changed since moving in click HERE
For addition inspiration and ideas, join me on Instragram & PINTEREST, I would love to have you follow along.
until next time