Drop Cloth French Cafe Placemats
Happy Dance Time
This is one of my all time favorite projects in regard to how it came out.
It does take time, so be prepared for that
but it is well worth it.
The drop cloth material I used was a 15′ x 4′ cotton drop cloth. Amazon has a nice drop cloth Trimaco Drop Cloth for the same price.
I had material left over which will be enough for a drop cloth pillow or another project. Gotta love that.
The very first thing you need to do is prepare your drop cloth
Here is the Step by Step to prep drop cloth for any project. Prepping Drop Cloth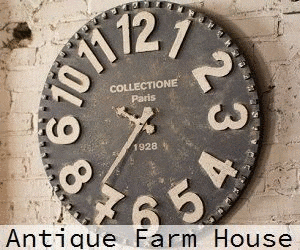 Supplies you will need for this drop cloth french cafe placemats.
canvas drop cloth (washed and prepped)
ink jet printer (not laser)
printer paper
adhesive spray ( I like Aleene's)
sponge brush ( I love foam brushes)
My place mats measure 18 x 14 when finished.
I first cut out 4 sets or 8 pieces measuring 20 x 16.
Once cut out take four of your pieces and these will be your tops for the placemats transfers.
I used this Paris Graphic. Get yours Free Bijouterie-Printable-Rev-GraphicsFairy. I used the transfer method of wax paper. You can find that method on Graphic Fairy also.
Make sure to center the graphic on the fabric.
After transferring my graphic onto each placemat I now wanted to paint side stripes to give it a more finished look.
I measured out 1 inch from the widest point of the graphic. That is where I wanted my first line to be.
Place your painters/masking tape in a straight line for that first stripe. Measure from the outer edge towards your tape to make sure your sides are going to be even. It looked like there were right so I continues on.
Started painting my first thin line. I wanted three lines total with the middle line being the widest.
To start the middle line I cover the thin line just over to where I want the middle line to start. I didn't want to much space between the thin line and the middle. You will repeat this spacing for the second thin line as well.
Important thing here is to take your time and think out each line spacing and copy the same for each side.

xxxxx sponge brush
Your paint brush should be rather dry, because this is more a stenciling project.
To much paint on your brush may cause the paint to flow outside your lines.
It is best to make a light line and if you want darker paint again.
This will give you a sharper line.
To get your third line you need to create a tape line the same width as the space between the wide line and the thin first line.
Once painted I allowed each placemat to dry overnight.
Once dry I seamed up all four sides except my 5-6 inch turning spot. Turned each placemat inside out and then ironed the seams flat. Sew the turn spot, double stitch the edges.
I made a set of 4.
There you have it.
You can make the paint look worn with only one coat or……a darker look with a second coat….see photo below.
Here is a quick recap:
Prep the cloth, cut your placemats, print your graphic on wax paper, transfer to cloth, measure and tape for your lines, paint, let dry. Sew placemats.
What do you think? Are you going to give it a try?
Thanks for stopping by. Make your day a great one!