Have you ever had Almond Butter? If not you are in for a treat.
My Almond butter recipe is healthy, delicious, easy, and only has 1 ingredient, 2 if you add salt.
Do your kids love P&J sandwiches? Do you have recipes that call for peanut butter? Want to eat a healthy diet?
Then this recipe is for you.


Almond Butter in place of Peanut Butter
Make your kids P&J lunch or snack sandwiches with almond butter and jelly.
A much healthier choice than regular peanut butter.
Spread some almond butter on celery.
On a bagel or toast. So good!
Add a tablespoon to your morning smoothie.
It's a great way to add healthy fat to your diet to aid in losing weight. I add almond butter each time I make a smoothie, which is most mornings. Click Here for my: 2 min. Blueberry/Banana Protein Smoothie Recipe
Another great recipe is my Strawberry Protein Smoothie
ALL 25-30 SOMETHINGS. What you are eating now is going to tell the story in your body and your health when you reach your mid 40's and 50's if it's not already. Just saying!
Eat healthy now and you will benefit in the future.
Two reasons to make at home:
No additives or preservatives and cost less. Ok, that is 3 reasons but you get my point
Price Comparison
Maranatha – 12 oz. jar at Wal-Mart is 7.98 which has Dry Roasted Almonds, Organic Unrefined Cane Sugar, Palm Oil, Sea Salt.
Homemade Almond Butter: 16 oz. for 9.98 (4 more oz. for $2) which has Raw Almonds. No added sugar, no added oil or salt. (I do not add salt to mine but that is optional for you)
Here are some quick health facts.
Lower LDL Cholesterol and Reduce Your Risk of Heart Disease.
Eating nuts has been proven to aid in losing weight and maintaining a healthy weight if eaten twice weekly.
Gives you energy
Low in sugar
Very low in sodium
High in magnesium
Ok here is how I did it. No need to roast the almonds. Just put your almonds in your blender or food processor. I don't have a food processor so I used my blender. This is 1 lb. of almonds.
I used the Pulse button to start grinding the almonds.
After about 5 minutes this is what I have.
At 10 minutes the almonds are releasing the oils and they are starting to clump.
(now we are getting somewhere)……but wait, my blender is getting too hot and it shuts off,
so now I will have to wait to let it cool down.
I let it cool for about 10 minutes.
Now back at it.
15 minutes later of actual pulse blending time I am now getting a smooth consistency.
Just to let you know I had to stop and push the almond butter away from the sides to the middle of the blender after each pulse.
It becomes thick and goes to the sides once it starts turning to butter.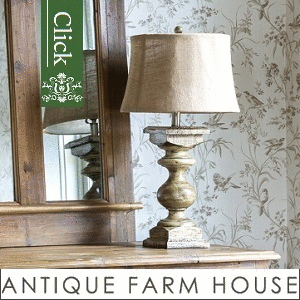 Keep blending until it looks like the above photo.
I had to let my blender cool twice.
So keep an eye on your blender or food processor and let it cool if it gets hot.
Then continue on.
Once blended, scoop into an airtight jar and store in your refrigerator for up to approximately 4 weeks
Almond Butter Recipe
Keeps in your refrigerator approx. 4 weeks. Creamy, delicious, healthy Almond Butter. No preservatives or additives GOOD FOR YOUR FAMILY!
Ingredients
16

oz.

almonds or 1 lb.

food processor

strong blender

1/4

tsp.

salt

optional
Instructions
Pour almonds into your blender or food processor.

Blend on high until a you get a meal consistency

When almonds start clumping together you will need to rotate the following:

Scrap sides of blender

Pulse blender, stop

Scrap almond mixture to center of blender

Repeat these steps until it is a butter consistency.

If you blender or food processor starts heating up (which it probably will) you need to stop and let it cool then start the process again.

I had to let my blender cool down a couple of times for 15 minutes each.

I hope I have inspired you to make some almond butter for you and your family to enjoy.
Join me over on INSTAGRAM, PINTEREST, and TWITTER


Hope to see you soon……