Today I am showing you my Graphic Transfer using the wax paper method.
I remember when I first discovered this method of graphic transfer
I was doubtful it would work very well
Boy was I surprised when it worked out even better than I thought
I love how nice the graphics look when done.
So, don't doubt that you can do it because I know you can.
It is super easy
materials needed are cheap
and it only takes minutes
Transfer a graphic using your inkjet printer and wax paper.
Yep…..that's it.
you know what…..this works on wood, material & terra-cotta pottery
It will probably work with other items but those are the ones I have tried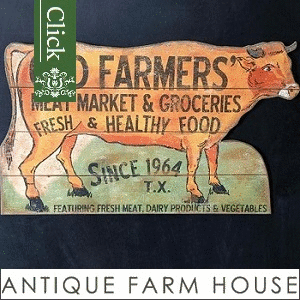 Show & Tell
To demonstrate this Wax Paper Transfer method
I will show you how I transferred my graphic onto my French Cafe Placemats
To see how I painted the Drop Cloth Placemats check it out here: Drop Cloth French Cafe Placemats.
Start by cutting your wax paper the size of printer paper.
Preparing the Graphic Transfer Wax Paper
Make sure your image has been flipped/mirrored to print correctly. If using word or a paint program you should have an option that lets flip/rotate an image
Spray your printer paper with adhesive and apply the wax paper
In my printer, I remove all other paper and then add the wax paper/printer paper sheet in the tray.
In my printer, I have to place the wax paper side FACE DOWN. Your printer may be different
Run a test print first. Mark your sheet with face down and face up. Print and see which side the printer is printing on.
Print the image on the wax paper
Transfer/Apply the Graphic
For best results have your surface that you will transfer to slightly wet.
Center image over the surface but not touching and then immediately apply the wax paper to your project surface.
Once you set the wax paper down you CAN NOT move it.
Press gently but do not move the paper or you will get a blurred image.
Remove paper by lifting up not sliding.
You should now have a beautiful transferred image.
This is how a transfer looks on terra-cotta pottery. Go here to get the How To – Terra Cotta Cafe Pots
Wrap Up
Ready to have some fun with this easy Graphic Transfer Wax Paper Method?
To get your project ready first, find the item that you want to make fabulous…..pottery, wood item etc.
Select your image/graphic
Cut your wax paper to fit your printer paper
Spray printer paper with adhesive and apply cut wax paper to printer paper
Slightly dampen your project surface
Fire up your printer and go!!!!
Apply graphics to your project surface, remember once applied DO NOT MOVE THE GRAPHIC
Press down on the graphic, but be careful to not slide or move it.
Once firmly applied, lift/remove the graphics straight up from the surface
All done……enjoy your beautiful project.
Let me know what you decide to make. I would love to see it.
So long for now……see you soon!