Farmhouse Master Bedroom – Welcome back to Week Three of the One Room Challenge! I have been busy behind the scenes starting to gather needed items for my master bedroom makeover. Last week I shared my ideas/wishes for this One Room Challenge. You can check out Week 1 and Week 2.
This is the look of the Master Bedroom when we started the ORC Challenge.
I am reupholstering a wing back chair that I purchased at a yard sale that I couldn't pass up. You might remember that one of my ideas for the room was to creating a reading corner. A white chair was needed for that area. In case you haven't seen the previously weeks here is the chair I purchased at a yard sale.
Things to consider when buying a used chair…..It needs to have a good sturdy frame. You can replace everything on the chair from the bottom up if the frame is good.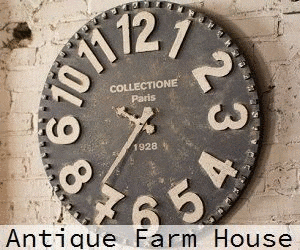 Down to the bare bones.
Here is my To Do List – Master Bedroom Makeover ORC.
Upholstery Wingback Chair
Purchase area rug
Bed Comforter
Wall art – what to use?
Lamps
Ottoman
Sliding Barn Door Build & Install
Side table for reading area
Remove unwanted items from room
Plants
Misc.
So there you have it. Week 3 progress report. So much to do…… only 3 more weeks to go.

Be sure to check out all the other Guest Participants at Calling It Home, the host of this fun One Room Challenge. So much inspiration and wonderful makeover ideas.
Thanks for stopping in.