Hi Friends!
It is the Final Week of….. 6 Week One Room Challenge – Makeover a room/space in 6 weeks. Time to show you the results.
Spring 2017 – ONE ROOM CHALLENGE hosted by Linda at Calling It Home. Thank you Linda for hosting this fun event each Spring and Fall.
The challenges are always fun and at the same time can really kick your butt in gear.
No putting off painting…….no waiting 2 or 3 weeks to buy your accessories…..From the 1st week to the 6th it is go, go, go.
That is one of the reasons I like joining the challenges…. it makes me get busy and also keeps me motivated to make it in time for the deadline.
In case you are just now stopping by, I decided to makeover our Guest Bedroom.
I wanted to create a room that would be welcoming and comfortable for our guest
Here is a reminder of the bedroom when we started.

To say the room was challenged in the decor department would be an understatement of the year.
Yep, pretty depressing. Not inviting at all. Dark colors and the furniture was just blah.
My Mission: Create an attractive room that our guest would feel welcome, comfortable & enjoy.
If you missed any of the challenge weeks you can check them out here:
WEEK 1 | WEEK 2| WEEK 3 |WEEK 4 | WEEK 5
*Disclosure: I received product as compensation for this post. All opinions are 100% my own. This post may contain affiliate links for your shopping convenience. If you click on a link and make a purchase I may receive a small commission which helps keep the lights on for this little blog. Thanks!
First up was a new bed and mattress.
I decided to paint the furniture, night stands & dresser.
I had an old vintage side chair that I was storing in the attic and I painted it white.
So let's take a look at the new Guest Bedroom
NEW BED & BEDDING

Like most bedrooms, the bed is the main piece of furniture and should be the focal point.
This Black Iron bed is sturdy, beautiful and goes with my farmhouse theme.
Lots of natural light for the reading nook area. In the early morning, there is direct sun up to about 10 a.m.
This is a wonderful spot to relax and read.
The Sherwin-Williams Emerald paint in the color China Doll went on beautifully.
And I really like that the Emerald line is a paint and primer in one, which can save a step of priming separately and has stain-blocking technology & is stain and spot resistant which means the paint will keep looking great for years to come.
The color China Doll lightened up the room just as I hoped it would.
Painting the furniture was by far the most time consuming and difficult part of the room decorating.
Sleep tight pillow from Oh Susannah is one of my favorite pillows for this room. I wonderfully soft fabric, zip pillow cover 18 x 18.
Oh Susannah has lots of styles to choose from.
You will definitely want to check out. Get 20% off this and any other pillow…..use code BonBon20 for your 20% OFF!
This beautiful Wall Mural by Brookly with the Floral design fit beautifully with my Farmhouse decor.
Check out all their other designs at Brookly.com.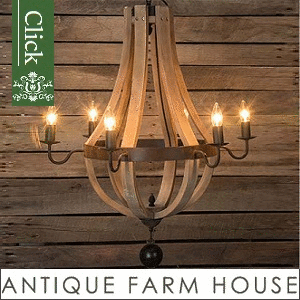 Don't forget to check out all the Guest Blogger Reveals here:
ORC Spring 2017 Guest Participants
A Special Thank you to my amazing sponsors:
For your convenience here are the product links of items I purchased for this room makeover.
If you want to make the 365 Days Sign go>>>>>>>>HERE
Thank you all soooo much for coming by. I hope my Guest Bedroom makeover has given you inspiration that you can use in your home.
Have a great week. See you soon!