Would you like to join me for a little stroll around the farmhouse flower garden?
I thought it would be fun to take you on a little tour of my flower garden. Taking an evening walk is a great way to relax at the end of the day.
Starting your flower garden takes lots of plants and you want to get mainly perennials so you are not having plant cost year after year. If you are new to gardening, perennials are plants that come up yearly. Annuals are ones you have to buy and plant each year. I usually only buy annuals for my flower pots that sit on my porches. It is fun to get perennial flower starts from family and friends. My flower starts came from my mother. She is my go to flower supplier and adviser. Her flower garden is amazing. I will plan on posting a tour of her garden soon.


Farmhouse Flower Garden Tour
All the plants in my flower garden are perennials.
Up first is the traditional Day Lily flower in the front of the house landscape.
Day Lilies are a favorite to add to landscaping. They have beautiful yellow blooms.
Tiger Lily. Even though it is spotted it is called a Tiger. I think I will rename it something like "Cheetah Lily" or "Spotted Leopard Lily". The bright orange with the spots is a real eye-catcher.
I am not sure of the name of this lily. It has a double petal with bright orange color.
Herb Mint. So many ways to use mint and it is so easy to grow. Uses: mint tea, oils, tea leafs in cool drinks, just to name a few. It will actually take over your garden if you do not cut it back.
The mint can be used fresh and also dried for use later.
TIP: If you suspect your breath isn't as fresh as it could be…..run to your garden and chew a piece of the mint.
Now you will have minty fresh breath. Ha!
Fresh Mint. Growing mint is so easy. Plant it & take your clippings.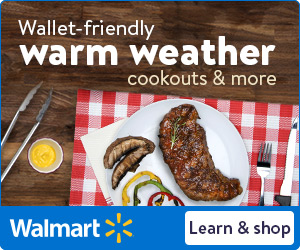 My "Columbine" flower only had one bloom left.
Sorry I didn't get a photo when the entire plant was full of blooms.
Columbine is an early spring bloomer and I totally spaced taking a photo at its peak.
My "Hydrangea." This top photo is the beginning of the blooms.
The next photo is the full blooms in a beautiful pink.
I am in love with this plant.
They make beautiful cuttings for bouquets.
The "Pink Coral Bells". Has always been one of my favorites.
This is one of the favorites of the hummingbirds & butterfly's
Coral Bell in pink
"Red Coral Bell". The foliage looks almost identical to the Pink Coral Bell foliage, but I think may be a little deeper green.
Isn't the Red Coral Bell bloom beautiful?
The "Live Forever" plant will bloom once it gets large enough.
It has a pretty lavender bloom.
Persimmon tree blooms. I keep hoping its a female tree but so far no persimmons have been produced.
The Apple tree. The apples are just starting to form.
The ever lovely "Lavender" flower. I can never get enough of this wonderful fragrance.
Rose of Sharon. This is really a bush with beautiful blooms. Mine measures about 5 ft and I think it has been growing for 2 years.
"Eastern Purple Coneflower"
The Eastern Purple Cone flowers grow to about 4 1/2 feet tall.
This is some of the flowers that are or will be in bloom soon here in the Midwest.
I have Black-eyed Susan's that are about to bloom but were not ready for this tour.
They are a pretty bright yellow petal flower with a dark brown center and will last late into the fall.
Conclusion
Do you have flowers in your yard? Do you have perennials or annuals or a mix?
Thank you for joining me on this tour of my farmhouse flower garden. Make it a great day!