What to do if a Major Appliance in your home dies.
You get home, and the washing machine has flooded the kitchen.
Perhaps the fridge freezer has gone off, defrosting all of your food, or maybe the boiler has packed in.
When appliances go wrong it can be nothing short of a nightmare, these are things that are not only absolutely essential for day to day life but incredibly expensive to put right.
If you've found yourself in this situation, here are a few things to consider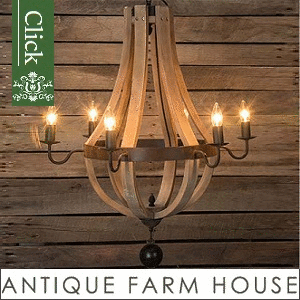 See If It Can Be Repaired
When an appliance goes wrong, it can be tempting to think that it's completely broken and a replacement is needed.
However, you often don't need to go to such extremes.
Your first consideration would be if the appliance is still in warranty, or whether you purchased an extended warranty.
If so, you're in luck because it will be repaired for free (or replaced if they are unable to repair). If not, have a look online to find a repair company.
It could be a general appliance repair business or one that specializes in the model of your appliance.
For example, subzerorepairfl.com will fix Sub Zero refrigerators.
This can work out far cheaper than simply throwing away and buying again (doing this is also bad for the environment) and is especially worthwhile if you've not had your appliance for that long.
Look For Second Hand Options
If your appliance has definitely broken, the cost of repairing is higher than replacement, or you were just due a new one, you could look into second-hand options.
Washing machines, fridges, dishwashers- these things can all be pricey new.
People often replace their appliances long before the end of their life, meaning you can pick up some great second-hand deals.
Check out local Facebook groups and classified sites like Craigslist, you might be able to find the perfect item for a fraction of what you'd pay new.
Finance a New Purchase on Credit
If you're unable to find a suitable second-hand purchase or you just want to go with something new, you could consider finance or taking out a loan if you're unable to pay outright.
This gives you the benefit of being able to spread the cost and have a good quality item now without having to save.
Just make sure you look carefully at interest rates and ensure you can work repayments comfortably into your budget.
Use Savings
Ideally, you will have a rainy day fund for exactly this kind of issue.
If you have money saved up for when things go wrong, you don't have to scramble around searching for good finance deals or anything else.
You can simply order a new one and have it taken care of without issue.
If you don't have a savings fund for something like this, now is the time to start squirreling it away.
When things go wrong, you will be extremely thankful for it.
What would you do if you came home and a major appliance was broken?
Would you struggle to put it right or are you prepared for these situations?
Keep calm and just review your options. There are always solutions.
Thanks for stopping by today. See you soon.