Elegant Chocolate Roll Cake is so tasty. Light & Fluffy.
This cake is one that I am requested to bring each Holiday. My family loves it.
Don't think its too difficult to make because it really isn't and it bakes up in 12 minutes.
Here is a brief look at that preparation and the full recipe that you can print is below.
Supplies
Cloth towel, thin (I have one thin towel that I keep & only use for this cake)
Serving Tray – approx. 10″ x 5″ looks best
Cake Preparation
Line sheet cake pan with foil and grease foil.
Mix cake and spread in foil-lined pan.
Bake at recommended temperature.
Rolling the cake
Immediately after removing from oven, place cake and pan upside down onto prepared towel sprinkled with confectioners sugar. You should buy a towel that you use for making this cake. Keep it put aside for baking. Buy a towel that is breathable and thin.
Slowly peel back foil and remove from cake

Roll cake from narrow end into a roll. Let cool on the rack until completely cool.
Un-roll
Once cool unroll. You may have a little cracking but that is normal, it won't go through to the top side unless you over-baked the cake.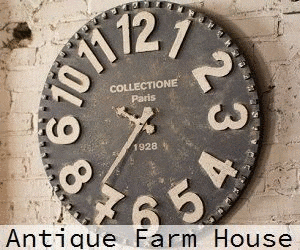 Spread cool whip evenly over cake.
Re-roll cake and sprinkle with confectioners sugar to finish.
Put on a serving tray.

Chocolate Roll Cake
Ingredients
3/4

all purpose flour

1/4

c.

cocoa

1

tsp.

baking powder

1/4

tsp.

salt

3

eggs

1

cup

granulated sugar

1/3

cup

water

1

tsp.

vanilla

1

cup

whip cream

Confectioners' sugar
Instructions
Heat oven to 375 degree.

Line jelly roll pan, 15 1/2 x 10 1/2 x 1 inch, with aluminum foil or waxed paper: grease.

Stir together flour, cocoa, baking powder and salt; set aside.

In small mixer bowl, beat eggs about 5 minutes or until very thick and lemon colored.

Pour eggs into large mixer bowl; gradually beat in granulated sugar.

On low speed, blend in water and vanilla.

Gradually add flour mixture, beating just until batter is smooth.

Pour into pan, spreading batter to corners.

Bake 12 to 15 minutes or until wooden pick inserted in center comes out clean.

Loosen cake from edges of pan; invert on towel sprinkled with confectioners' sugar.

Carefully remove foil, trim off stiff edges if necessary.

While hot, roll cake and towel from narrow end.

Cool on wire rack.

Unroll cake; remove towel spread Whipped cream over cake.

Roll up; sprinkle with confectioners sugar or, if desired, frost with Chocolate Glaze.
I hope you enjoy this recipe. After you make the first one the others are easy.
You might also like my Chocolate Rum Bites recipe for a great Holiday treat.
Join me over on INSTAGRAM, PINTEREST, and TWITTER for all the latest recipes, ideas and inspiration.
I truly appreciate you all stopping in. Enjoy your week!