Yesterday I finally sat down and made my list of the farmhouse projects for 2019. At the time we built our house we did not have the contractors complete everything in the house in order to stay on our budget and also we knew we could do some of the work ourselves and save tons of money.
So that means we have lots of projects, but getting the time between our full-time jobs and the money it is slow going. When you are weekend DIY'ers it moves at a snail's pace in my eyes. I am a "lets hurry and get this done type of girl", not good in the patience department. I know some of you probably are like that too.
When making this list I know that we may not get all of them done, because life happens but having a list and goals in mind really helps to keep on track.
*Disclosure: This post may contain affiliate links. More additional information see my full policies.
Let's take a look at my list:
FINISH BASEMENT
First Project of the year is to finish the basement and make it into living space and not storage space.
This is a huge project and will take a few months. At the time of building the house, we did have the basement framed, insulated and all electrical run, so it is ready. We are hiring contractors for the drywall installation, and they are scheduled to start the second week of February.
Then it will be time for the drop ceiling, flooring, and all the finishing work which some we are doing ourselves.
Yes, this is a big one, and of course, I will be sharing updates as we move along on the project.
Here is some basement inspiration.
Our basement is not this large but I like the openness and lightness of these rooms. I have similar color palettes in mind.
The best way to plan a room is to find inspiration from photos and take what you like from each and make your own space totally yours.
LAUNDRY ROOM
This will be a lot simpler job and can be done in a week with us working on it when time permits.
Here is the laundry room today.
I will be painting the walls. We will be adding wall cabinets, open shelving, new light fixture, and new washer and dryer. I would like to have different tile but that is not in the budget right now. A few other accessories and it should be complete.
Here is an inspirational photo:
I love this laundry room makeover by Dear Lillie
VEGETABLE GARDEN
When growing up my family always had a vegetable garden and my mother canned the vegetables and we all (my sister & brother) worked in the garden, planting, weeding and harvesting the vegetables. We all enjoyed the fresh vegetables during the season. It was wonderful.
I was hoping for a garden last year but it didn't happen because we still had to clear the area next to the barn for planting and that didn't get accomplished before planting time.
Here is my vegetable garden inspiration:
The Mr. did get the area cleared last Fall so I am excited to start planning for my vegetable garden this spring, and yes I will be canning the produce if I can keep the deer and other animals from eating our bounty, this is a big problem where we live smack in the middle of woods.
In order to protect the garden we will be installing a fence around the area to keep out all the critters out as best we can.
LANDSCAPE FRONT OF HOUSE
Landscaping the front of the house is one of my projects for this year. We have lots of areas to landscaping around the house but this will be first. Since there is no landscaping now, only grass, this will be a big improvement with adding any kind of shrub or bush. Ha!
So those are the 4 big projects but I do have smaller projects that I hope to work in as well (my husband hasn't seen this list so mums the word). Poor guy!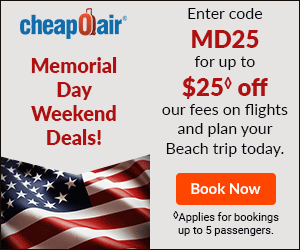 The smaller projects that are on my Wish List:
Chicken Coop
Kitchen Tile Backsplash
Paint Front Door and……
Continue purging/decluttering
So there you have it. Wow!……..I know this is a very aggressive list and I am Dreaming Big, but why not.
If you do not dream it you can't do it.
I hope this list has given you some ideas for your home.
Thanks for stopping by today see you soon!